Unibet Casino Review & Welcome Bonus 2022
Overview
Variety: 5/5
Quality: 3/5
Experience: 3/5
Unibet welcome bonus and offers: 4/5
Overall: 3.8/5
To get started with this Unibet casino review, let's provide some facts. The site was established in 1997 – which makes it one of the pioneers of the online gambling experience. It launched first as a sports gambling site – but soon expanded its offers to include casino-based games. The company is based in Gibralter, its parent company is in Germany, but the site is licenced by the United Kingdom Gambling Commission and the GBGA.
Unlike other providers, Unibet organises all its products in one site. So, there is no separate poker site, separate Vegas site and separate sports betting site. A Unibet casino review is in some ways easier – as you need to reference only one website – but in another way it is a site that becomes something of a jack-of-all-trades. This means it specialises in nothing but does provide a general site for the punters who like a varied experience.
Customer service support includes 24/7 access to live chat and an around the clock phoneline – which is a free number – which shows a commitment to hearing about the user experience. There is a particularly helpful FAQ section on the site – helping consumers to make the most of the wealth of gameplay on the site.
Your Unibet user experience
The user-experience of the Unibet site is most impacted by its over-ambition to provide the most amount of games possible. This can make it hard to find the games that the user truly wants to play. The browser interface is a little crowded, but the mobile user experience is far superior.
In terms of fairness, Unibet opens itself open to testing by three different organisations – such as GLI, Gaming Associates and iTech Labs. The best pay-out rate is on the poker – where you can enjoy an almost 100% return to play. The slots are obviously where the site gets its profit – but this is no surprise.
The Unibet site and mobile app
Unibet have worked hard to provide a high-quality browser experience – with the option of instant play. There is also the chance to download the games and an app to play the games wherever you are. This is certainly an area that wouldn't disappoint those writing a Unibet casino review.
What is particularly impressive is that there is a dedicated app for each of the different sections of the website. Therefore, even though there are issues with too much to choose on the website- this is resolved with some common-sense design in the app developments. This is particularly effective for the slots – which they have made into a superior mobile phone gaming experience.
The game features and options at Unibet
There are literally hundreds of games on the website – and as has been said – there is almost too much variety. Any Unibet casino review needs to question if the number of games means this is a quality site or just a hotchpotch of games with little coherence. However, there are some of the most well-established titles available on the site – as well as some of the best slots titles. Of particular interest to this Unibet casino review is the number and variety of card and tables games – which is particularly overwhelming to the average user.
The site accepts games from developers from big and small companies. This means there are many innovative titles, as well as many traditional experiences too. There is also some slick experiences and some more clunky gameplay – this is to be expected from such a range of developers. Is this a negative Unibet casino review point – more an acknowledgement that more judicious selection of games from the site might offer a better experience for the user. An example is the 450 slots available – maybe half of these with guaranteed high quality would be a better policy.
Unibet have teamed up with Evolution Gaming, which is a Unibet welcome bonus for those users who love live gaming. This company is an award-winning provider of live gaming experiences. This area is a strength of the website and one that seasoned punters would appreciate.
Strangely, there are no scratch cards or arcade games on this casino site – which considering there is so much emphasis on variety it is odd that this is missing.
Unibet Welcome Bonus and other offers
The initial Unibet welcome bonus is a £10 deposit into you account and the chance to get £40 back if you lost. There is also a 200% casino deposit bonus – up to £200 – but with some serious terms and conditions – including a relatively high play through rate. This is still a decent Unibet welcome bonus and certainly one that makes using the site to see what it is all about worthwhile.
As well as this Unibet welcome bonus there are other promotions too – and this becomes an important feature worth mentioning in any Unibet casino review. There is a Sunday Funday on the mobile app – and there are blackjack-based cash cards to take advantage of. Add to this, you can opt into the daily tournaments. So, you may have been less that impressed by the size of the Unibet welcome bonus, but you must be impressed with the extended experience that can lead to bigger prizes and broader experiences.
Our overall Unibet Casino review
In some respects, Unibet is a victim of its own ambition to do everything a casino site can do in one place. There is every kind of game and all sorts of developers. There are over 400 slots for instance – surely there is a great one amongst them. The truth is there are some amazing slots on the site – some of the best ever developed – but will you be able to find them amongst the crowd?
Pros / Cons
Offers great pay out on poker – almost 100%
App offers a quality experience
Variety of games from big and small developers
Over ambition leads to browser being hard to navigate
Welcome offer a little low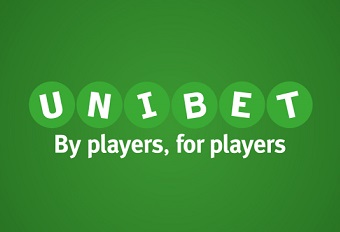 Play now