NetBet Casino Review & Welcome Bonus 2022
Overview
Variety: 4.5/5
Quality: 5/5
Experience: 4.5/5
NetBet welcome bonus and offers: 4/5
Overall: 4.7/5
This NetBet casino review is going to be glowing – as the ratings show – this site offers a high-quality casino experience. The company has been trading out of Malta since 2001 – and was one of the first to offer the online casino experience. Being a pioneer in the field means they have overcome many of the rookie errors that still plague newbies to the sector. You will be glad to have taken the time to try NetBet; welcome bonus to those who enjoy a great gambling experience.
There is a huge selection of games – all the top titles and some of the classics you come to expect in a casino. There are many hundreds of pounds available in free money with the NetBet welcome bonus and other offers. This site works hard to win your custom and then your loyalty.
Your NetBet user experience
Our NetBet casino review begins with you the user. We expect you to have the most effortless experience with the site and interaction with the games that you enjoy.
The very thing that sets NetBet apart is its user interface. It is attractively designed and intuitive – it takes no time at all to learn the structure of each page and where you are looking to make your decisions and win your money. It is clear that much reflection has gone into refining the layout of the screen – making it easy to understand how to make your selections.
We particularly liked the favourites tab, which allowed us to build our list of our most popular games. This made it easy for us to return and play again and again. This is a small detail but is a nod to the attitude of NetBet – who want nothing more than you to continue playing on the site.
The interface is in English as a default language, but the developers have made sure you can change this to French, Greek, Dutch, Spanish, Russian, German, Romanian or Italian.
Ultimately, this NetBet casino review gives a thumbs-up to the designers at this online casino – who put the experience of the user first.
The NetBet site and mobile app
An important part of a NetBet casino review must be the quality of the software and how well it transports to a mobile app. NetBet have a unique approach, as they use more than one software provider. This is what adds to the variety of experience on the site and a continued focus on talent and skill in programming. The quality of games developers engaged with this online casino site is impressive and includes NetEnt and iSoftBet to name but two.
Why is a range of developers important? Well, it gives NetBet choice – and they can select the most effective designs and game-play. You will find that the games on NetBet have the best graphics and the best sound effects that you are likely to find anywhere. Some might argue that this creates an ad-hoc feel to the games offered, but we say that this adds a rich variety and a sense that only the best games can make it to the site.
The browser uses Flash – which is already available on most computers – meaning you can get playing straight away on NetBet; welcome bonus, we are sure you agree. There is also the option to download some versions of some of the games, which a handy addition.
The mobile app works well, and the functioning of the site is even easier on your phone or tablet. It is easy to enjoy an instant win wherever you want to play.
Some time should be spent in this NetBet casino review on customer service. You will be pleased with the 24/7 customer support via email, telephone and fax. There is also a chat feature available from 8am to 2am. There are also a host of ways to deposit funds – including Visa, Skrill, Neteller, and more.
The game features and options at NetBet
You want choice from NetBet? Well, how about 320 different casino games? This is a pretty impressive choice by any standards and most other casinos pale to insignificance in comparison. Every game that you can imagine playing in a land casino can be found in this virtual world.
It is not just that you can play slots, blackjack, roulette, craps, and poker, it is the different choices you can make within these games. Even the simplest of games have masses of choices – to help you individualise your experience in the casino. There are 16 Roulette games and 11 different types of Blackjack – the options for slots are immense – certainly beyond 100. The progressive slots on NetBet are some of the best you will find anywhere and give you the chance for an instant win.
There are live dealer games – where you can play as if you are present in the casino – with the cards being laid out by a living breathing dealer. This is great if you are at all suspicious of the AI odds that are always likely to favour the house. There is also video poker to enjoy too – so, you can feel part of the experience of the table.
NetBet Welcome Bonus and other offers
The NetBet welcome bonus is one of the top reasons to want to use the site. This online casino works hard to attract your custom – and these are constantly changed and updated. It is worth checking out the latest NetBet welcome bonus by visiting the home page.
There is also a loyalty programme on the site that demonstrates the sites commitment to winning loyal patrons. For instance, you might receive a 100% deposit bonus, matching up to as much as £200 deposit to the site. This is a great way to earn some free money!
Our overall NetBet Casino review
Our NetBet casino review is wholly positive. There is a reason this casino has been around so long – the people behind the site know exactly what they are doing. They provide a quality experience for all users – and the NetBet welcome bonus might get you to the site – but the games will keep you there.
Pros / Cons
Great graphics and sound
Solid welcome bonus – good to get you started
A truly global outlook with translation of site into many languages
Customer live chat is not 24/7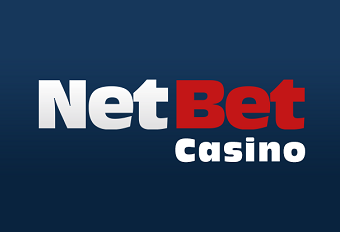 Play now